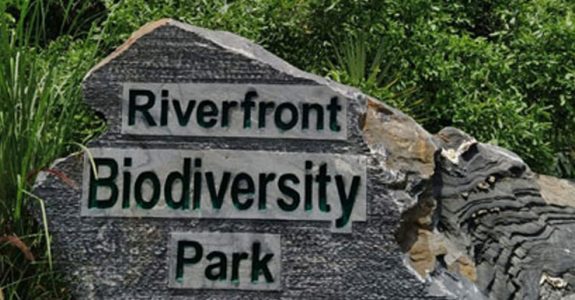 Bio Diversity Park
The 5-hectare Bio diversity Park will serve as an ideal alternative habitat for migratory and resident bird species and has come up at the edge of Vasna Barrage and near to Ambedkar Bridge. It has more than 5,000 trees and has endangered species of trees right in its midst there will be a silent space for people to come and sit and meditate. This Biodiversity Park will give the citizens a space to find 'solitude', away from the humdrum of city life.
Sport Complex
Amongst the many public spaces and facilities, the project also offers three significant sports facilities. These facilities have been proposed with reference to its location in the city and the surrounding context. These range from a neighbourhood level facility at Shahpur to a city-level sports hub at Paldi and a cluster of grounds near Pirana for informal sporting activities.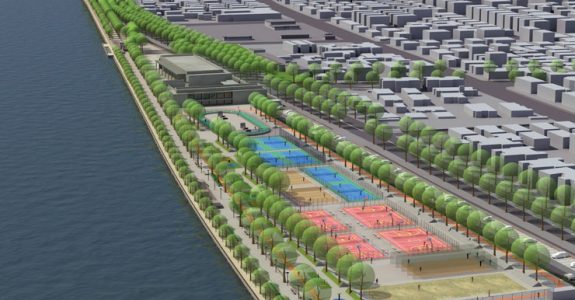 Multilevel Car Parking
The Smart MLCP is under development opposite to the Event Ground on the west side of Riverfront. Also, Foot-Over bridge will be directly connected to the MLCP, thus People visiting Foot-Over bridge can park their vehicles at the MLCP. People also can directly go to Flower park or the Promenades of the Riverfront from the MLCP using the Foot-over bridge. This Smart MLCP will show the availability of the parking automatically and is the first system in country without any Ramps. It will have a capacity of 1000 cars and also has E-zone for electronic vehicles to charge their vehicle.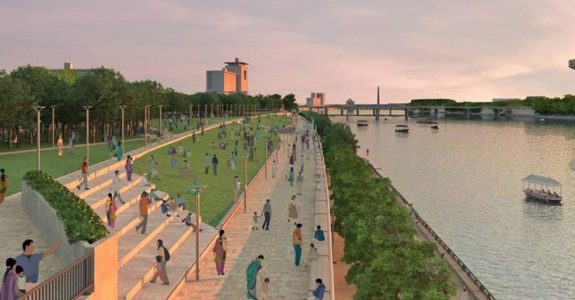 Peace Garden
The linear park extends between Gandhi Bridge and Nehru Bridge on the eastern riverbank and is planned with secure play areas for children, walking, jogging and other recreational facilities, and areas for outdoor performances and concerts.
This area, prior to the riverfront project, was lined with private hotels and other development. The riverbed was occupied with slums and adjoining areas were low-lying, vulnerable to flooding. Land reclamation in this part has provided the opportunity to reduce the risk of flooding, and create land to develop a public park that can serve the dense neighborhoods. The slum households in this area have been relocated to newly constructed housing within city limits.
Exhibition Center
Exhibition Centre is a trade-fair facility proposed on the eastern bank of the river, between Ellis Bridge and Sardar Bridge. It has been envisioned as a multifaceted convention venue with adaptable spaces that will be equipped with the latest technological equipments and state-of-the-art facilities. With its strategic location in the heart of the city, the centre shall address the requirements of the exhibitors and visitors alike.