Land for Sale
The project aims to be self-financing – to achieve its goals without relying on any funding from the government. A small portion of the reclaimed land will be sold for commercial development, to generate sufficient enough resources to pay for developing the riverfront and managing it.

The private developments that will be built on the riverfront shall be carefully controlled by volumetric regulations to ensure that the built environment along the riverfront is harmonious and has a memorable skyline.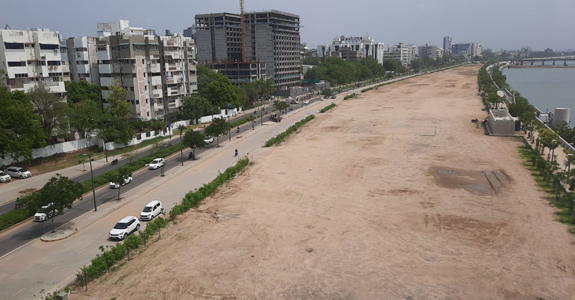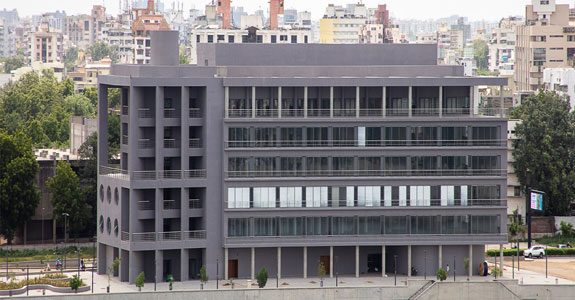 Leasing of Office Space at Riverfront House
Floors Available : 1st and 5th.
Minimum/Base Lease Rental : Rs. 60/ sq. ft. (on Built Up Area)
Leasing Process : E- Tender cum Auction.
Purpose : Office space.
Lease Period : 5 years
Lock in Period : 3 years
Leasing of Food Outlets at Sabarmati Riverfront
5. Behind Sardar Smarak (East)
Total Shops: 4 (Layout Drawing)
Shops Available: 0

6. Below Dadhichi Bridge (East)
Total Shops: 25
Shops Available: 23

7. At Riverfront House (West)
Restaurant Operational on the ground floor
of the building.
Other Details

---
Leasing Process : Tender cum Auction
Lease Period : 5 years
Lock in Period : 11 months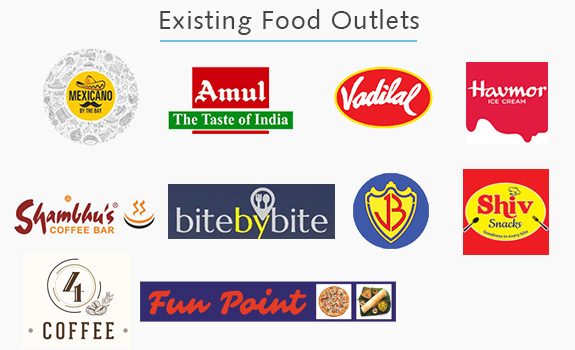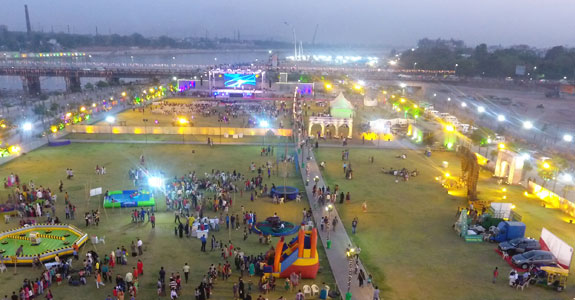 Holding Events at SRFDCL
The Riverfront has a long tradition of hosting events, including those of an historical and national significance. It continues to offer a wide range of venues for local as well as international events. All events held at the riverfront must be approved by SRFDCL. Events are carefully considered to provide a range of business, educational and recreational opportunities, which enhance the identity of the Sabarmati Riverfront and provide a vital source of income to SRFDCL.
Filming at SRFDCL
People who wish to film at various location of Sabarmati Riverfront, shall obtain the permission through online booking. The term filming refers to all forms of moving image production, that includes feature films, television serials, television commercials, any content for OTT platform , corporate production, interactive media etc.