Atal Ghat
Atal Ghat has been built in the memories of Late Shri. Atal Bihari Vajpayi to pay tribute to him. This Ghat also facilitates to perform any cultural or religious activity. This Ghat is located between Ellis bridge and Nehru Bridge.
Chhat Ghat
In deference to the sentiments of the people observing Chhath Puja (hailing from eastern parts of the country like Bihar & eastern UP as also elsewhere) this ghat is developed. The Ghat is made for serving public gathering especially Chhath Parv, Dashama & Ganpati visarjan and also as public gathering/recreational space at other days. This ghat is located at near Indira bridge.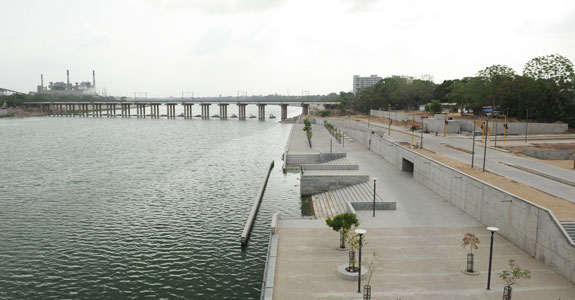 Naran Ghat
Naran ghat is the oldest ghat amongst the other and is located near Subhash bridge.This ghat has spiritual connection with Ahmedabad. Many Sant and Sadhus have visited this ghat and has performed their religious rituals here.