Parks and Gardens
The project devotes around seventy hectares, more than a quarter (26%), of the reclaimed land towards creating public spaces in the heart of the city. These open spaces range from public parks and gardens to shaded plazas and urban forests. The parks shall enhance livability in the neighbourhoods and provide the city with much needed green spaces and respite from the dense built environment. The plazas on the other hand will offer public places for social gatherings, and informal activities to take place.
Usmanpura Riverfront Park
This Park is one of the many public gardens created along the riverfront in this project. The aim of the project is to transform this Park into an Urban Retreat and strengthen the green space network on the western part of the city. The 1.85 hectare Park provides the visitors an opportunity to reconnect themselves with the missing nature within the concrete spaces of the city.
Timing : 9:00 AM to 10:00 PM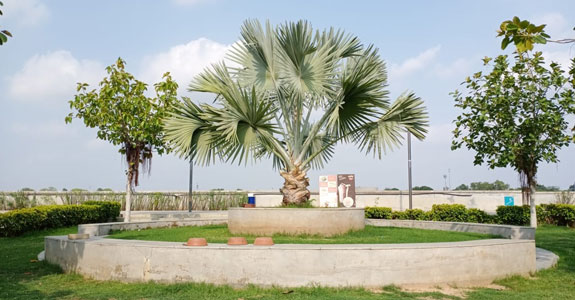 Shahibaug Riverfront Park
This 6.2 Hectare Urban Park is located on the opposite bank of the Sabarmati Ashram and is having a long green stretch of 1.5 K.M. It has many attractions like Walking area, Sun Dial, Amphitheater, Thought Garden, Children Play area, Street area along with Food area and Shopping plaza. You can sit, back and relax at one place. This park is located between Subhash Bridge and Dadichi Bridge.
Timing : 9:00 AM to 10:00 PM
Riverfront Flower Park
To witness the beauty of the nature, Flower Park offers variety of flowers to enthuse the feeling of joy and happiness in oneself. There are more than 72 varieties of species in this Garden full of flowers located near Ellisbridge. The unique feature of this Garden is that it has been differentiated on the basis of fragrance, theme, leaf color and many other things. This 3.85 Hectare park also has a valley of flowers to offer many different flowers at one place.
Timing : 9:00 AM to 9:00 PM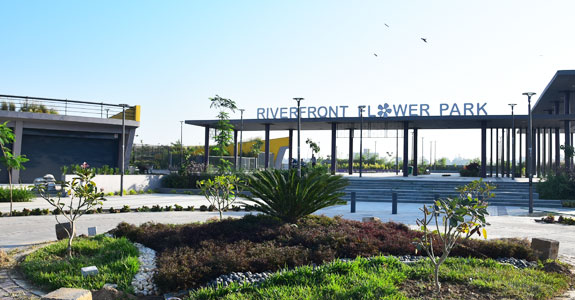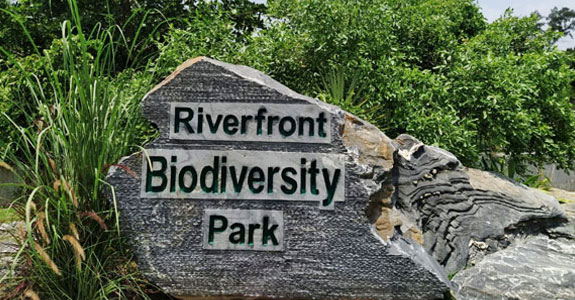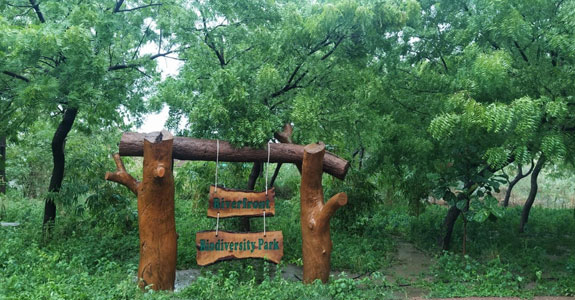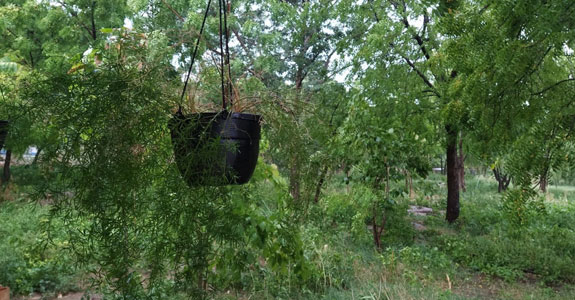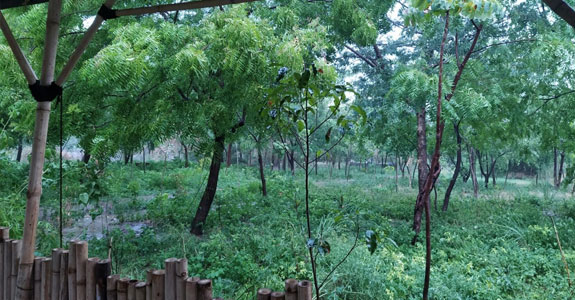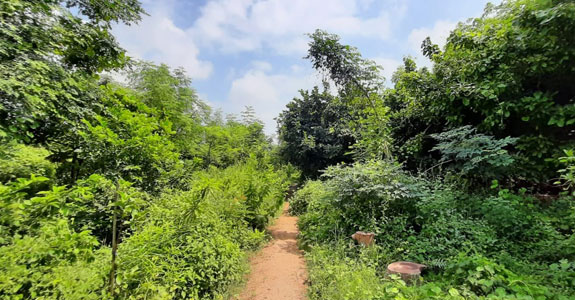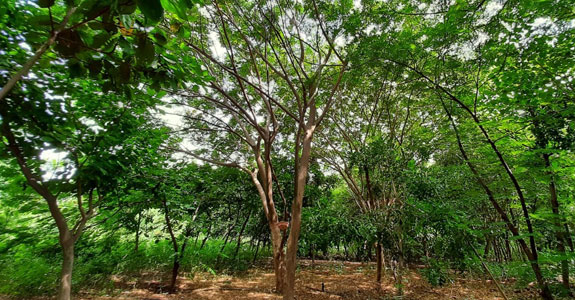 Riverfront Biodiversity Park
The 9-hectare Biodiversity Park will serve as an ideal alternative habitat for migratory and resident bird species and has come up at the edge of Vasna Barrage and near to Ambedkar Bridge. It has more than 5,000 trees and has endangered species of trees. This Biodiversity Park will give the citizens a space to find 'solitude', away from the humdrum of city life.
Timing : 7:00 AM to 5:00 PM
Riverfront Children Park
To promote the holistic well-being through physical, mental, and social development of children through play, Riverfront Children Park is the apt location near Dafnala. This 0.55 hectare Park has a huge play area for Children with Slides, Swings, Playground climbers, Seesaw etc. Also, there is a Musical Fountain especially meant for Children to enjoy their every moment and allows them to swing with the music. For all others this Musical Fountain and the Green Park would help them in releasing their stress and live life to the fullest.
Timing : 9:00 AM to 10:00 PM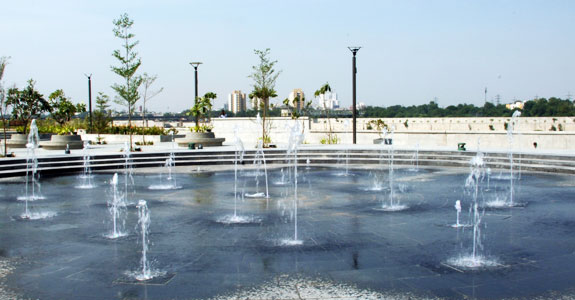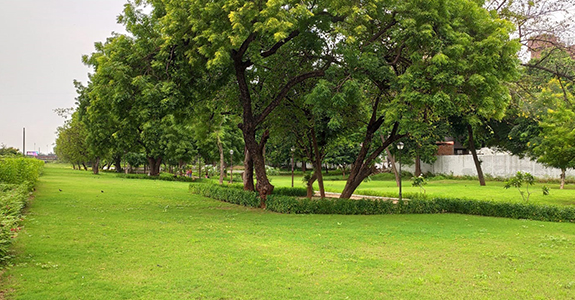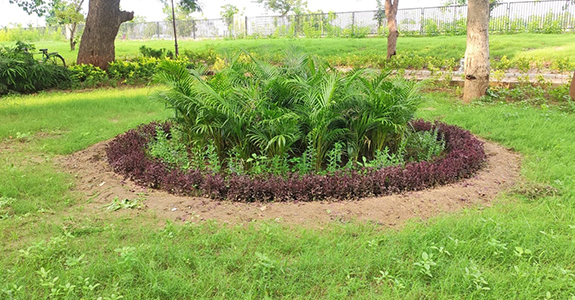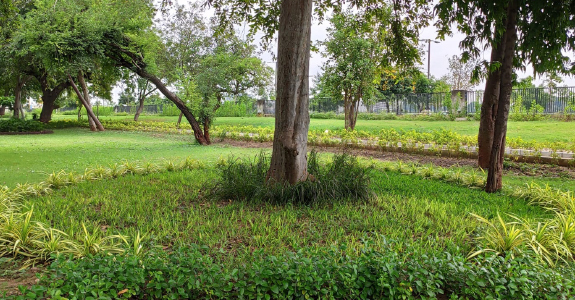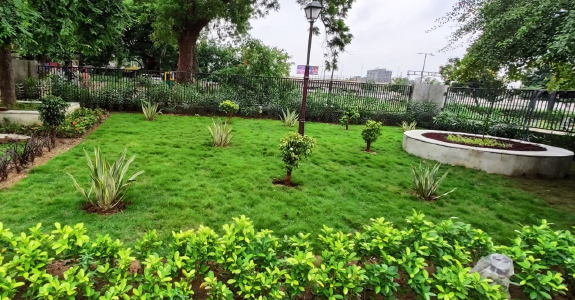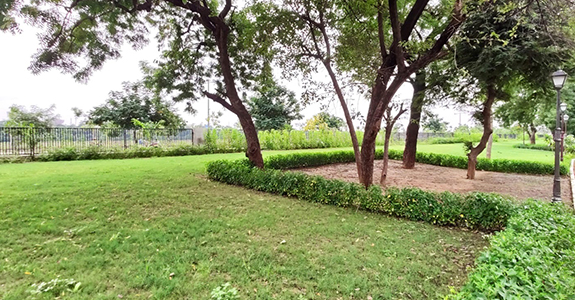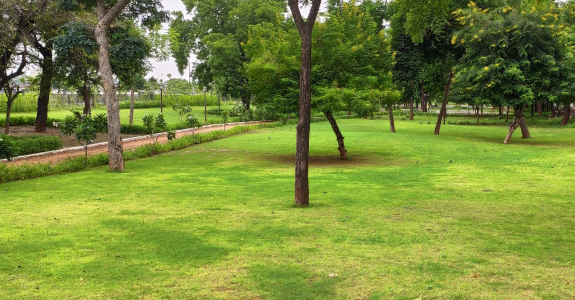 B. J. Park
This 1.7 Hectare Urban Park is located between Ellis Bridge & Nehru Bridge on the west side of Riverfront. There are more than 170 Trees which are almost 50 years old maintained well in this Park. This Park has created valuable green space in the middle of City and will increase community engagement. It has many attractions like Walking area, Children Play area, Open Gym, Fountain etc.
Timing : 9:00 AM to 10:00 PM
Miyawaki Plantation
For the first time, more than 67,000 tree samplings have been planted along the East & West side of the river. The plantation has been done with Miyawaki method, a Japanese technique developed by Japanese botanist and plant ecologist- Akira Miyawaki. In this method multi-layered saplings are planted close to each other. This blocks sunlight from reaching the ground and prevents weeds from growing, thus keeping the soil moist. The close cropping further ensures that the plants receive sunlight only from the top thus enabling them only to grow upwards than sideways. Growing the saplings close also ensures space for more trees to be planted.