Background
Sabarmati river has been an integral part in the life of Ahmedabad since the time the city was founded in 1411 along the river banks. Besides being an important source of water, it provided a backdrop to cultural and recreational activities. During the dry seasons, the river bed became a place for farming. With time it also offered place for various informal economic activities, and the river banks were used by informal squatter settlements.
Projective Objectives
The project aims to provide Ahmedabad with a meaningful waterfront environment along the banks of the Sabarmati River and to redefine an identity of Ahmedabad around the river. The project looks to reconnect the city with the river and positively transform the neglected aspects of the riverfront.
Master Plan
The Riverfront project creates a public edge along the river on the eastern and western banks. By channeling the river to a constant width of 263m, riverbed land of 204.91 hetares has been reclaimed. The public riverfront extends up to a length of 11.25 kilometers within the city on either banks.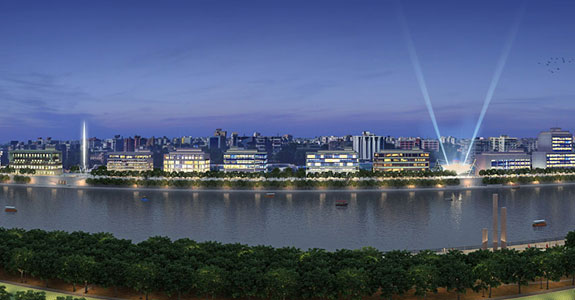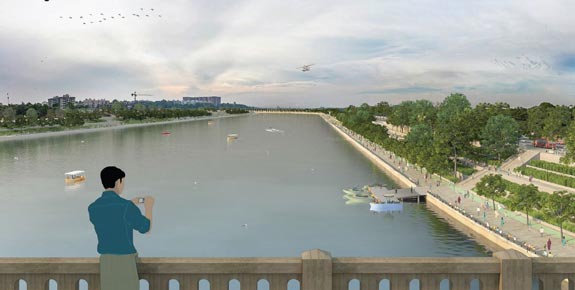 Phase-II Development
The Concept Plan and Design development for Phase II has stepped green multi layered Promenades, excellent Road network, active green Parks, Children's Play area, Food Plaza, Amphitheaters etc. The entire development of the Project is towards Urban Regeneration and Environmental Improvement which will transform the River as a focal point of Leisure and Recreation.